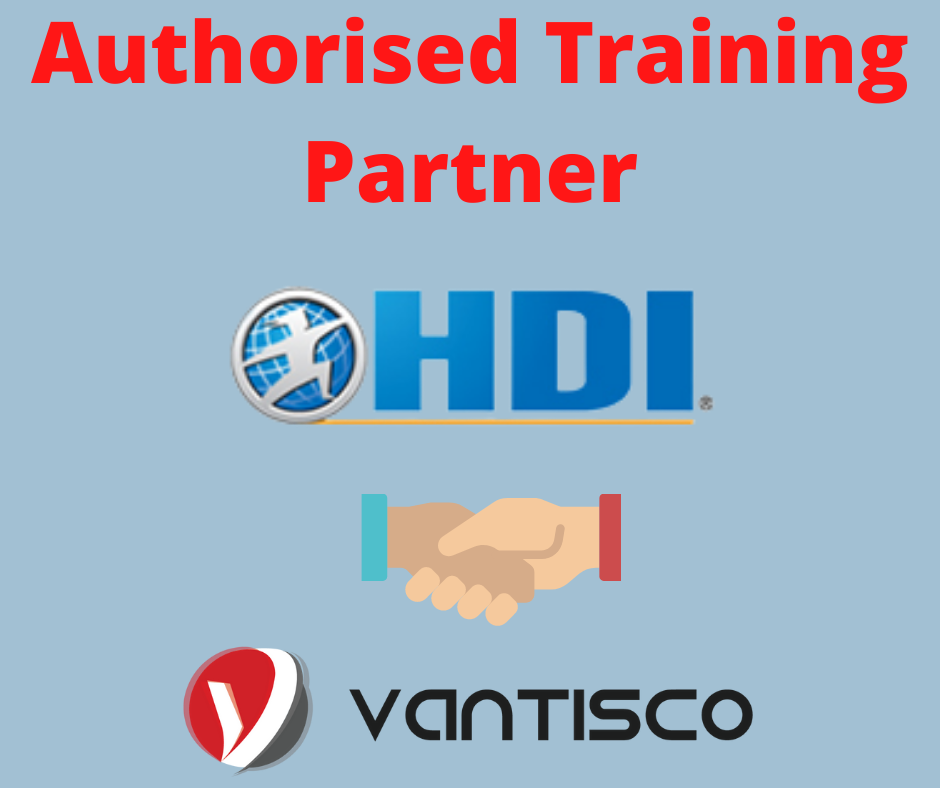 Vantisco and HDI – Accredited Training Provider
We are proud to announce that our Academy got accredited to deliver HDI Courses. In this new achievement, we will be able to deliver the following courses in Europe and Middles East:
– HDI Customer Support Representative
– HDI Support Center Analyst
– HDI Desktop Support Technician
– HDI Support Center Team Lead
– HDI Support Center Manager
– HDI Desktop Support Manager
– Knowledge Management Foundations: KCS Principles
– Knowledge-Centered Support Fundamentals
In 1989, HDI became the first professional association created for the technical support industry. Since then, HDI has remained the source for professional development by offering resources to promote organization-wide success through exceptional customer service.
HDI provides the opportunity and the foundation to build your career and your organization's success. Organizations of all sizes and technical support professionals of all levels and titles can find what they need at HDI to own their career success and increase the overall productivity of the business. From frontline support staff to managers and directors to C-level professionals,